The Marietta Museum of History student tours are based on curriculum standards of Georgia schools. We offer educational materials to more directly enhance the students visit to the museum. (Please see the Educational Guide for more information.)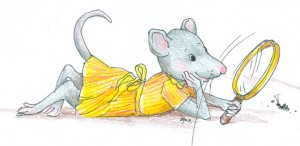 For our smallest of visitors the museum has Murray and Etta, our museum mice, leading the way with the Museum Mice Tours.  Based on programs by the Smithsonian Institute's Early Enrichment Center, tours are offered to toddlers from age 3 to 5 and their parents.
If you are looking to do a bit of research on local history, the Marietta Museum of History has a variety of resources available to the public. (Please see Research Resource page for more information.)
The Museum Staff is available to give presentations to area clubs and organizations.  We have a variety of topics including the history of Cobb County, Women during World War II and so much more!  There is a suggested donation of $25 for staff to come and give a presentation.  Please call the Museum at 770-794-5710 to book a presentation.